Smartest Dog Breeds: In this article, we would discuss which dogs would pass the IQ test without breaking a sweat. Yes, dogs are man's best friend in the world, however, some dogs are smarter than others. Some dog breeds stand out among all other dogs in terms of intelligence.
If you're curious, your curiosity would lead you to realize that dogs have intelligence that would blow your mind, and remember, it's not about size, it's about brains. Also, being smart isn't all you should need from a dog. If a dog isn't right for you and your family, find another one. Here are the 10 smartest dog breeds you could consider getting for yourself and your family.
Recommended: The World's Smartest Animals
Top 10 Easiest To Teach, Train, And Smartest Dog Breeds In The World
1. Border Collies: The Border Collie is the most intelligent domestic dog breed. The British breed was crossed by the medium-sized sheepdog. They are a descendant of land-bred sheepdogs that once ran all around the British Isles. Now they are mainly used as working dogs to herd sheep and other livestock. This particular breed of dog is considered to be a highly intelligent, energetic, athletic, and acrobatic dog.
They have a high success rate when it comes to herding dog trials and dog sports. These canine sports include canine obedience, disc dog, canine agility, and herding. So far they have remained employed as traditional cattle herders and at the same time they are still kept as pets all over the world.
This dog's intelligence rating shows that most of them have the ability to learn new commands in less than five (5) repetitions and that they follow those commands 95% of the time. The Border Collie measures 18 to 22 inches in height and 30 to 55 pounds in weight. It also has a life expectancy of 12 to 15 years.
2. Poodle: The Poodle is called the Pudel in German and in French it is called the Caniche. It is a breed of water dog. This breed of dog is divided into 4 kinds with reference to their sizes, they are, the Standard Poodle, the Medium Poodles, the Miniature Poodle and the Toy Poodle. The average poodle is not universally recognized.
There is controversy as to the origin of the poodle, some say it comes from France and others say it comes from Germany. However, the standard poodle was first used by waterfowl hunters to retrieve their catch from the water, and the little poodles which originated in France where they appeared as circus performers but rose through the ranks to become companion dogs. The dog stands 10 to 22 inches tall and weighs 6 to 7 pounds, depending on the variety. It has a life expectancy of 12 to 15 years.
See also: The most dangerous animals in the world 2022
3. German Shepherd: The German Shepherd also known as the Alsatian is a German breed of working dog. This breed was designed and developed by Max von Stephanitz, who used various traditional herding dog breeds in Germany beginning in 1899. Originally, he was meant to be a herding dog for herding sheep, but since his existence, it has been useful in other types of work which include search and rescue, disability assistance, police work and warfare.
Usually it is kept in homes for the company and in 2013 it had the second highest number of registrations. The German Shepherd stands approximately 22 to 26 inches tall and weighs 50 to 90 pounds, with a life expectancy of 7 to 10 years.
4. Golden retrievers: The Golden Retriever is a Scottish breed of medium sized dog with one attribute being that they were built for rescue. He has a very gentle and affectionate nature with a beautiful golden coat which earns him his name, the Golden Retriever. It is primarily used as a pet as it has been reported to be the most commonly registered breed in many Western countries. He is also a frequent competitor at dog shows and obedience trials, he can also be trained to be a guide dog due to his intelligence.
It stands 23 to 24 inches tall and weighs around 65 to 75 pounds. It has a life expectancy of 10 to 12 years.
See also: Advantages and disadvantages of being an entrepreneur
5. Doberman Pinscher: The Doberman Pinscher, called Dobermann in Germany, is a medium to large sized dog breed that was originally developed and designed by Louis Dobermann, a tax collector from Germany.
This dog is known for its loyalty, intelligence and alertness and good watchdog. He is built with a long muzzle and has heavy feet and they stand on his pads. These dogs have markings on the paws, tail, chest muzzle and above the eyes.
The Doberman stands 24 to 28 inches tall and weighs around 60 to 100 pounds with a life expectancy of 10 to 12 years.
6. Shetland Sheepdog: The Shetland Sheepdog, mainly called Sheltie, is a breed of dog originating from Scotland. He was originally built as a sheepdog with his original name Shetland Collie. However, this name caused controversy with Rough Collie breeders at the time, so the name was changed to what we know today. This dog is small, diligent, intelligent, ready to please, vocal and excitable. They are trustworthy and are often referred to as shadows due to their attachment to their owner's family.
This dog is very intelligent and stands 12 to 15 inches tall and weighs around 14 to 20 pounds, with a life expectancy of 12 to 15 years.
Recommended: Country with the most billionaires
7. Labrador Retrievers: The Labrador retriever, also known as the Labrador, is a British hunting dog. This dog was developed in the UK from fishing dogs brought into the country from Canada and when it arrived it was named after the Labrador. The dog's popularity has grown to the point that it is one of the most domesticated dogs in the world, especially in western countries.
The dog is obedient, loyal and playful, he is above all intelligent. Because of its last attribute, it is used for hunting, sport and above all, it can be trained as a guide, as an assistant, or for rescue and therapy. The dog stands 21 to 25 inches tall and weighs around 55 to 80 pounds with a life expectancy of 10 to 12 years.
8. Butterfly: The French call it le Papillon which means butterfly, it is also called the Continental Toy Spaniel. He gets his name from his butterfly-like appearance, with his long, fringed hair over his ears and his pointed nature. The drooping ear of a Papillon is called Phalène.
The Papillon dog stands 8 to 11 inches tall and weighs around 4 to 9 pounds with a life expectancy of 12 to 16 years.
See also: Countries with the highest agricultural production
9. Rotweiler: The Rottweiler is a dog breed that appears in medium to large sizes but it is mostly large breeds. It was used in the raising of living stock and assisted in the transportation of meat to market.
This continued into the 19th century until recent times when Rottweilers are now used as guard or police dogs or as search and rescue dogs. This dog stands 22 to 27 inches tall and weighs around 85 to 130 pounds with a life expectancy of 8 to 10 years.
10. Australian Cattle Dog: The Australian Cattle Dog (ACD), also known simply as the Cattle Dog, is another breed of herding dog that was developed in Australia and one of its tasks was to drive cattle over rough terrain on long distances.
The dog is medium sized with a short coat that comes in main colors either black or brown that is evenly spread over a white coat. The dog stands 17 to 20 inches tall and weighs around 30 to 50 pounds with a life expectancy of 12 to 16 years.
Recommended: The most expensive restaurants in the world 2022 (with photos)
In conclusion, just as was said at the beginning, it doesn't matter what type of dog you bring home as long as it is accepted by everyone and finds a place in your home, you will be fine, however, do your choice wisely.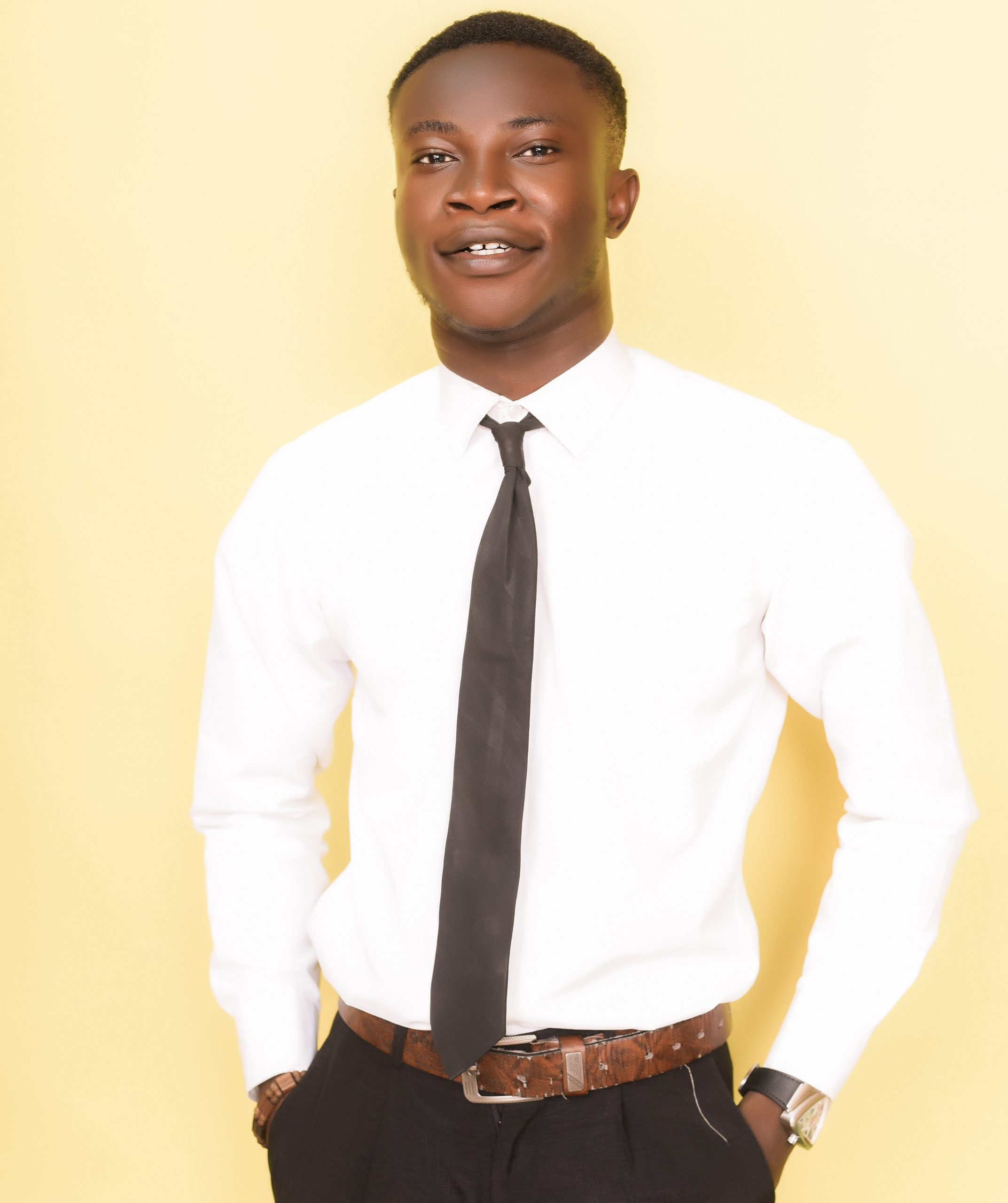 Edeh Samuel Chukwuemeka ACMC, is a law student and certified mediator/conciliator in Nigeria. He is also a developer with knowledge in HTML, CSS, JS, PHP and React Native. Samuel is determined to change the legal profession by creating web and mobile applications that will make legal research much easier.