CUMBERLAND — The Allegany County Fairgrounds went to the dogs, but only for the weekend.
Pooches and their owners and handlers from around the country gathered on the fairgrounds for the annual Summer Mountain Cluster dog show, hosted by the Upper Potomac Valley Kennel Club and the Laurel Highlands Kennel Club. More than 500 dogs competed in eight rings on Thursday alone, taking part in breed-specific categories as well as obedience and rally classes.
The four-day event takes a full year to coordinate, club presidents Milt Haderer and Gladys Knox said. Having the two clubs work together to coordinate the event helps ensure that the show – an American Kennel Club show that draws attendees from as close as Pennsylvania and West Virginia and from as far afield as Montana, Wisconsin and Ontario, Canada – is going smoothly and successfully, they said.
The Laurel Highlands Club held shows Thursday and Saturday and Upper Potomac Friday and Sunday.
In addition to a large raffle with items contributed by club members, one of the show's "most unique" features, Haderer said, is having a specialty breed contest that takes place. at the same time. In recent years, Haderer said, they've featured German Shepherds, but in the past they've featured Borzois and Scottish Deerhounds. Specialty judging is sponsored by the German Shepherd Dog Club of Washington, D.C.
"We're up 31% over last year on our German Shepherd entries" due to specialty show, Haderer said. "More and more people hear about it and come from afar."
COVID-19 kept them from hosting a show in 2020, Haderer said, but the two clubs have held the show together since 2004. The show grew from three days to four during that time, Haderer said, and saw thousands of dogs and their handlers compete over the years.
When competing for breed standards, dogs are evaluated on everything from their coat texture to their gait as they move around the show ring. Dogs competing in the rally portion are assessed on how well they work with their owners to complete an obedience obstacle course, and in the obedience ring dogs work on and off leash to follow commands of their masters.
For judges, learning all the breed standards is no small feat, Knox said.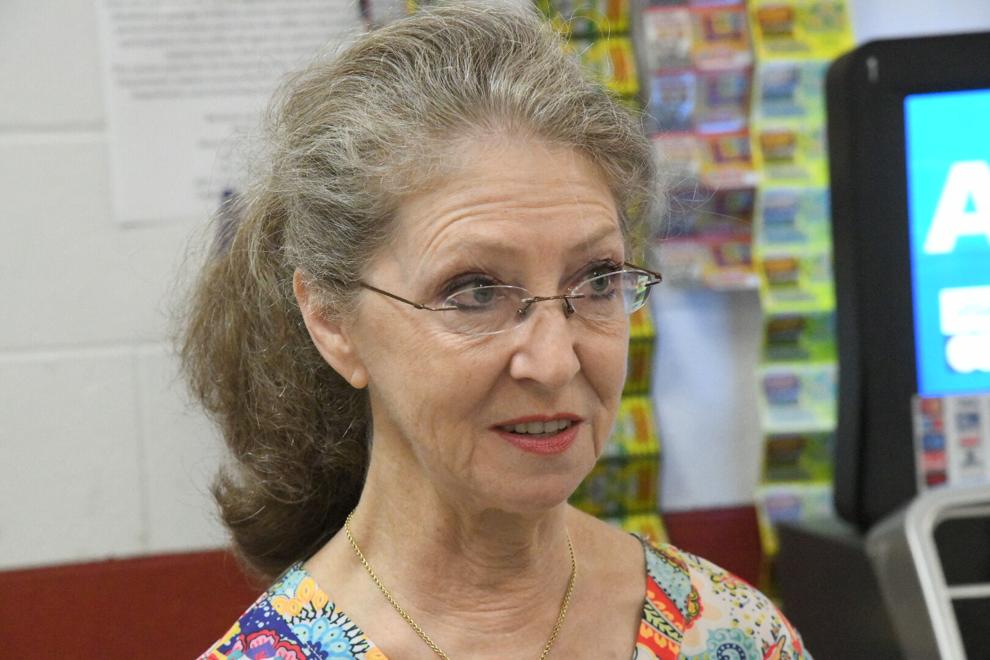 "If you want to do them all, you've probably got a good 10 years and $100,000," Knox said. "It's very expensive. They are very dedicated people.
Material handlers, too, often spend decades perfecting their craft, often starting in childhood, Haderer said.
A handler, Lenny Brown, flew in from Atlanta to compete in this weekend's competition. The show is kind of a homecoming, Brown said, because he's originally from West Virginia and he's been coming to the Cumberland show "since I was a kid."
As of Thursday, Brown was working as a trainer at the German Shepherd Specialist Show. A Brown Shepherd handler, River, won Best Dog in Herding Group at the Westminster Kennel Club's 146th Annual Show earlier this year.
"He already has 20 Best in Shows," Brown said, and they were hoping to leave Cumberland this weekend with another under their belt.
Brown said he does as many as 200 shows a year, "but I always try to come here if I can. It depends on what the schedules allow and different things, but it's always on my radar to come to this dog show.
"It definitely hits home a bit. Plus, you can get old-fashioned pizza here," Brown said.
Alice Honeycutt, a member of the Upper Potomac club in Cresaptown, and her shaggy Spinone Italiano Giuseppe entered the rally competition for the first time this year, although it was Honeycutt's second time at a show.
Giuseppe qualified to advance in the rally event, Honeycutt said, and earlier this year competed in the club's Fast CAT competition, a 100-yard timed dog race.
At 20 months, Giuseppe is already an accomplished puppy.
"He's the second fastest Spinone Italiano in the country," Honeycutt said.
Along with getting the chance to enter a contest near his home, Honeycutt said of the show, "I love people. They are very nice.