Estuary residents have been described as a different breed, so to speak. The people who live in the private development nestled between Bethany Beach and Fenwick Island do things like spearhead food bank drives, pick up debris along local stretches of roads and, year-round, "adopt" girls and poppas living in nearby seniors' residences to brighten up their holidays. So when the community volunteer-led Events Committee decided to add a dog show to its schedule in late August, it was only fitting that "man's best friends" would also enjoy it.
Instead of an entry fee to participate in the dog show, held at the community's private dog park on August 20, participants and spectators were instead asked to donate food or supplies for pets to support the Delaware Humane Association in Rehoboth. A collection box was quickly overflowing with pet food, treats, toys and much-needed kitty litter for the Rehoboth Pet Food Bank.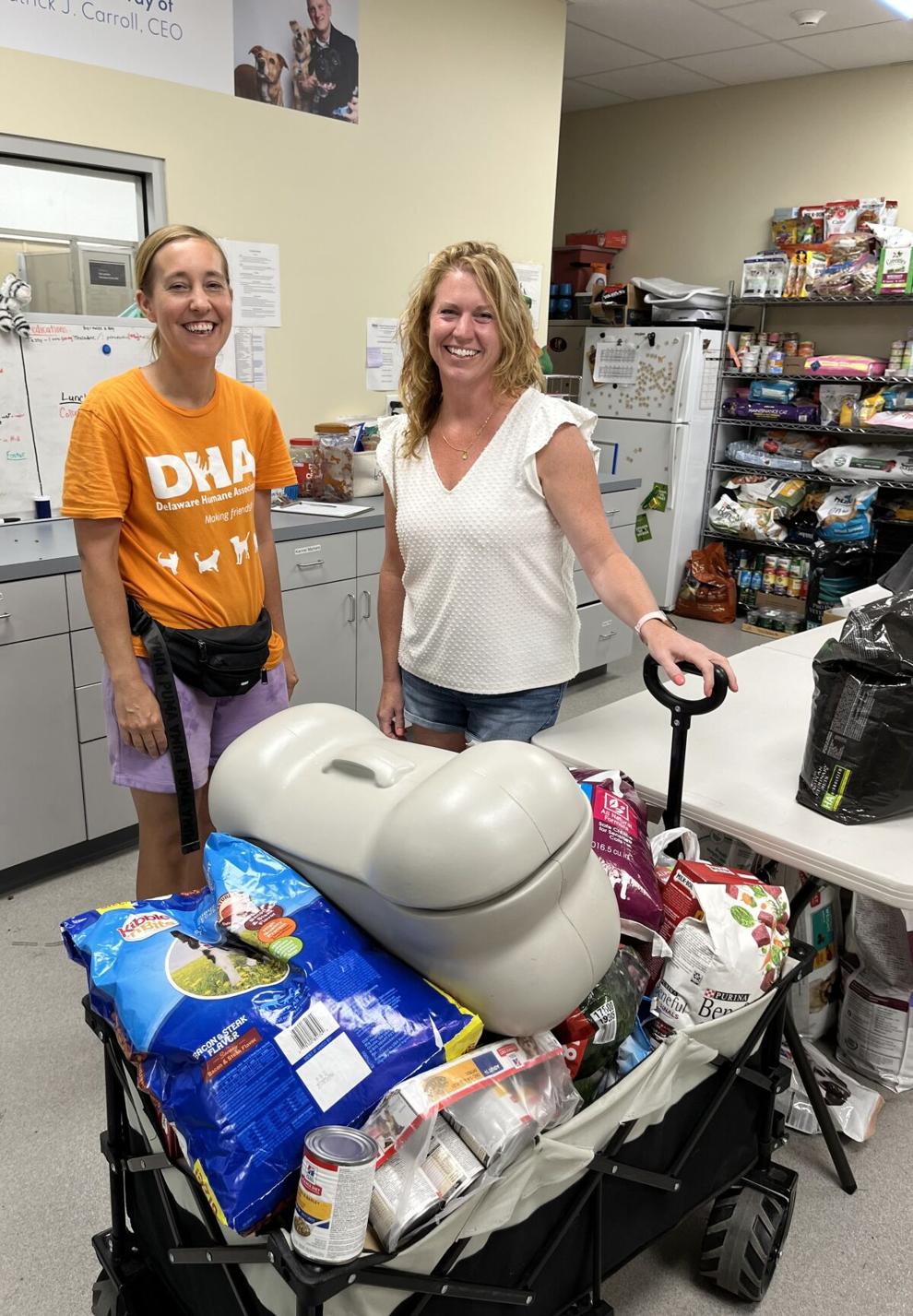 At the event, more than a dozen furry friends were herded into a makeshift arena inside the dog park, while their handlers paraded them past an audience of onlookers and judges. Thoroughbreds and dogs capable of performing tricks wowed the crowd while members of the estuary photography club took portraits of individual animals. Categories also included "best rescues", "biggest", "oldest" and even "best lookalikes".
No "Dog Days of Summer" celebration would have been complete without an official "Yappy Hour" at the Clubhouse, where rewards were handed out to humans and hot dogs were enjoyed by all.
"The dogs win. Still. And in this case, so do the cats," the organizers said.
For volunteer opportunities or to donate to the Delaware Humane Association, call (302) 200-7159 or visit them at 18675 Coastal Highway, Rehoboth Beach.