The most awaited meeting of our four-legged friends returned to Monaco in a special September edition last weekend. the Monaco International Dog Show (Monaco International Dog Show) took place on saturday 11 and sunday 12 at Space marquee in Fontvieille by the will of Canine Society of Monaco – Monaco Kennel Club (member of the International Cynological Federation – FCI) chaired by Melanie Antoinette de Massy (former vice-president).
An exciting edition behind closed doors due to strict sanitary measures involving both human beings and four-legged friends. Not by chance, Monaco International Dog Show is rooted in the history of the Principality, founded in 1927 by SAS Princess Charlotte who presided over the exhibition until 1950, when she handed over the presidency to her daughter, Princess Antoinettethen to Baroness Elizabeth-Ann de Massy who held the position from 2011 until his death in 2020.
"We are one of the most respected canine associations in the world with a long history behind which the CACIB (Certificate of Aptitude for the International Beauty Championship) provided on this occasion has great value", underline Melanie Antoinette de Massyexpressing his lifelong passion for every type of dog.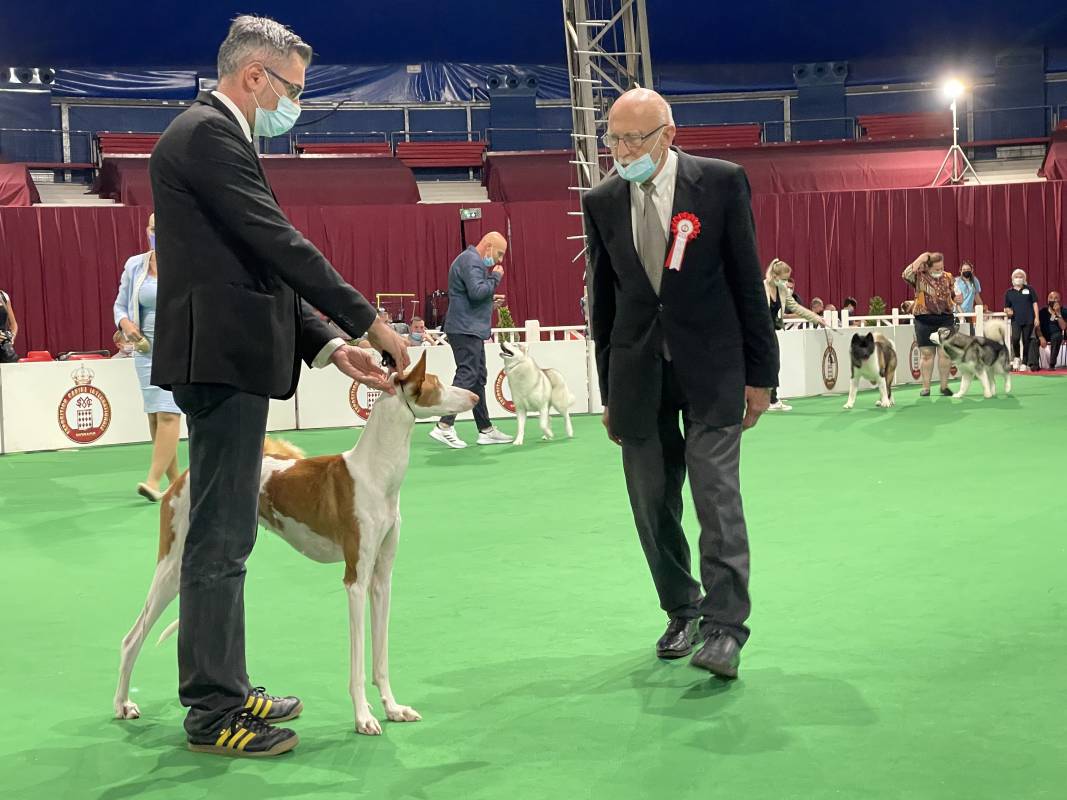 More than seven hundred dogs representing 191 breeds from twenty-one different countries paraded over the two days to obtain the best result based on the scrupulous judgment of seven international judges appointed by the International Cynological Federation. Harmony of features, lines and shapes according to the standards of each breed, healthy appearance in every detail, good posture and education are some of the criteria usually evaluated.
As in previous editions, it was not so easy to declare the winners because of the high level of the dogs that walked the Monegasque "red carpet". And this applied to all categories: Miner-Puppy (3 to 6 months), Puppy (6 to 9 months), Youth (9 to 18 months) and Veterans (Starting from 7 years old). Special Breeds of the Year where the irish greyhound (1st classified), the Whippet (3rd classified) and the Afghan Hound (2n/a classified) whose effigy was recently used to create a special Monaco stamp dedicated to this prestigious dog show.
A veritable "red carpet" of unusual and rare dogs parading through the marquee and HelloMonaco was there to get some feedback.
"I'm really happy to attend this pivotal event in Monaco and having my pup in the final fills me with real joy", underlined Valerie Camera from the region of Nîmes (South-West of France), cuddle her fluffy Neo Bushidoa prized german spitz.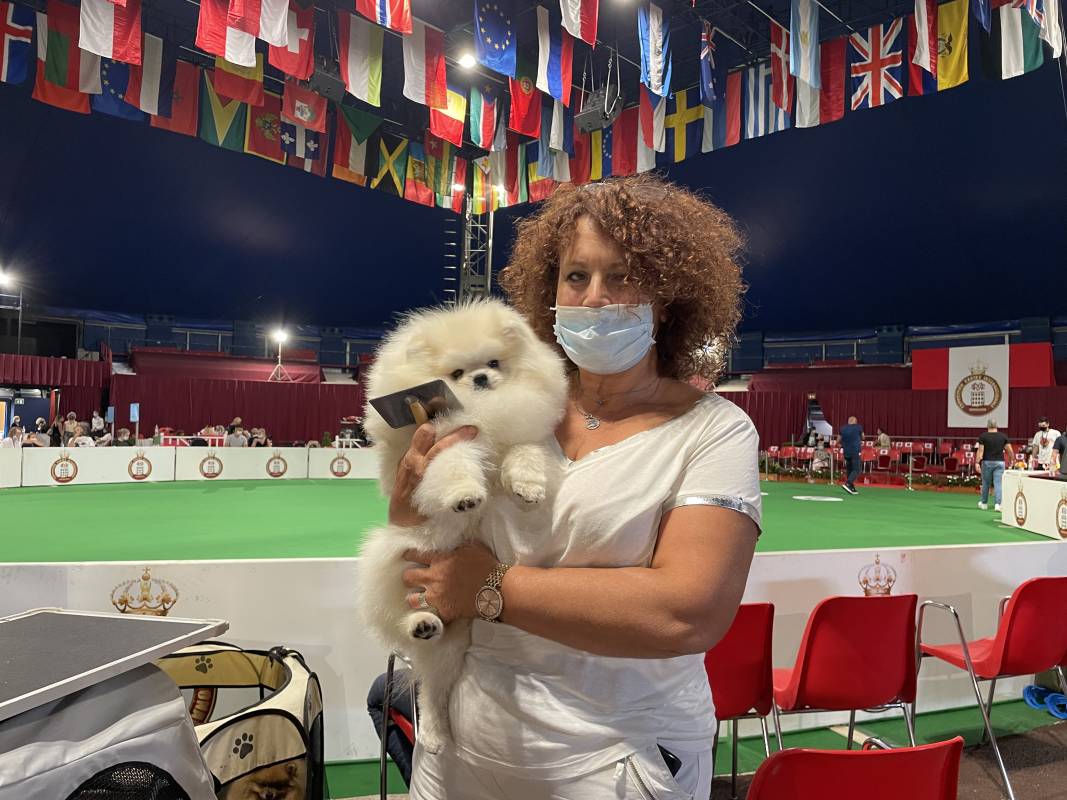 "The Monegasque event is always well organized and I'm always thrilled to come back with my top-ranked dogs," underline Yvette Micheau from Poitiers (Central France) 'mother of Melody of the Alizès de l'EdenA wonderful Peruvian hairless dog rewarded several times in Monaco as Olyana of Calmetie Abbey, a nice lady Moth dog.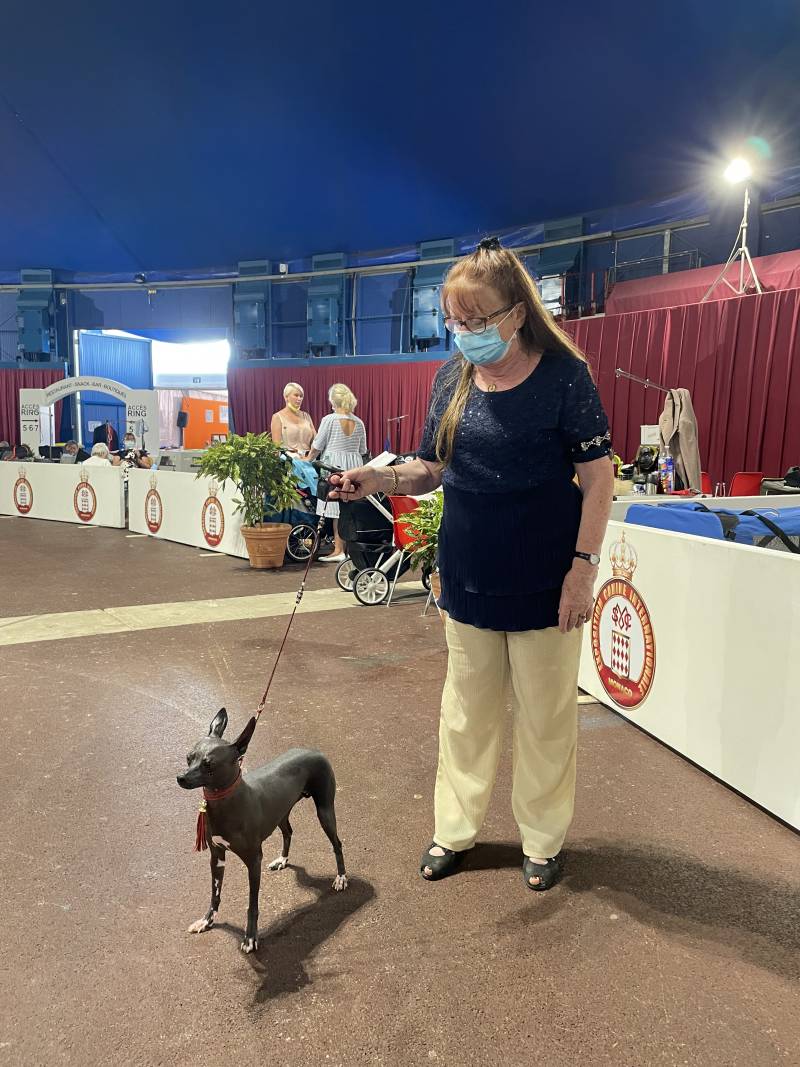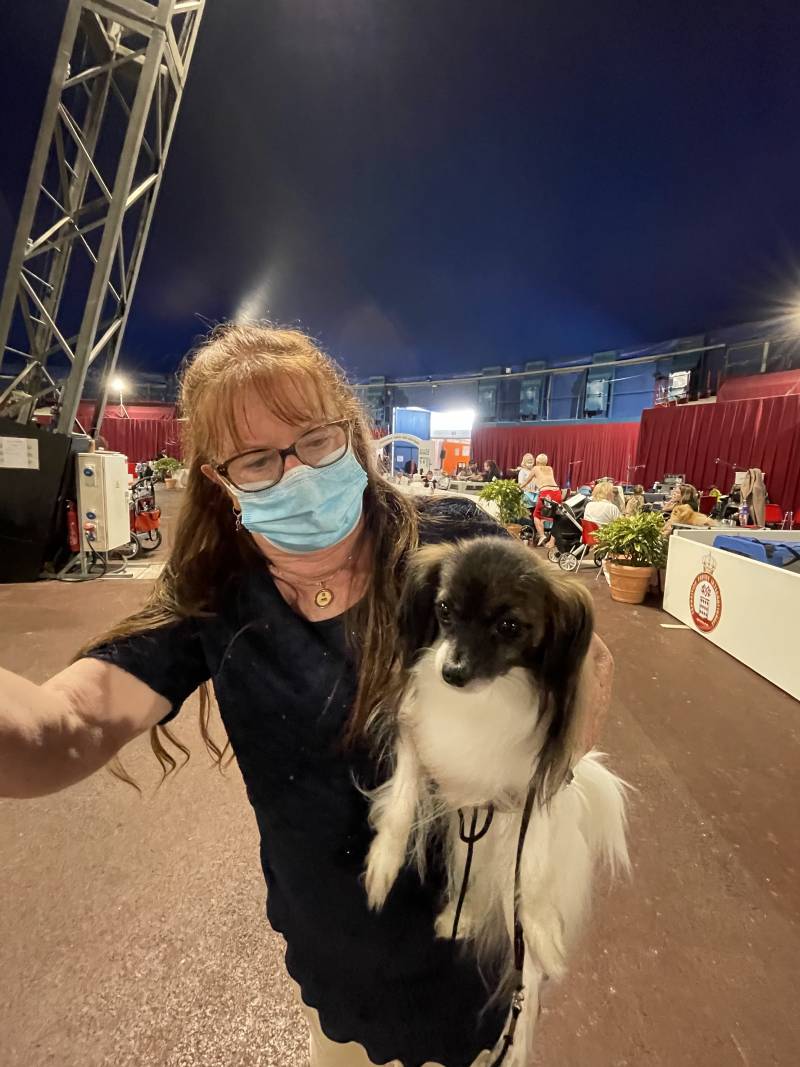 "It's always a pleasure to be present at this show despite the missing supporters which is very important for dogs as well as for us humans", highlighted Irene Castelli of Italy presenting at Samarcanda and Maioranicknamed Mr Filippoa remarkable standard poodle with fantastic grooming. "I am so excited to come back to Monaco after attending the 2019 edition; this year is even more livable and I can enjoy my dog ​​more in competition, that's what interests me", declared Alessandra Rizzo from Italy playing with Aven of the Akna Mountains a beautiful and rare lady canadian eskimo.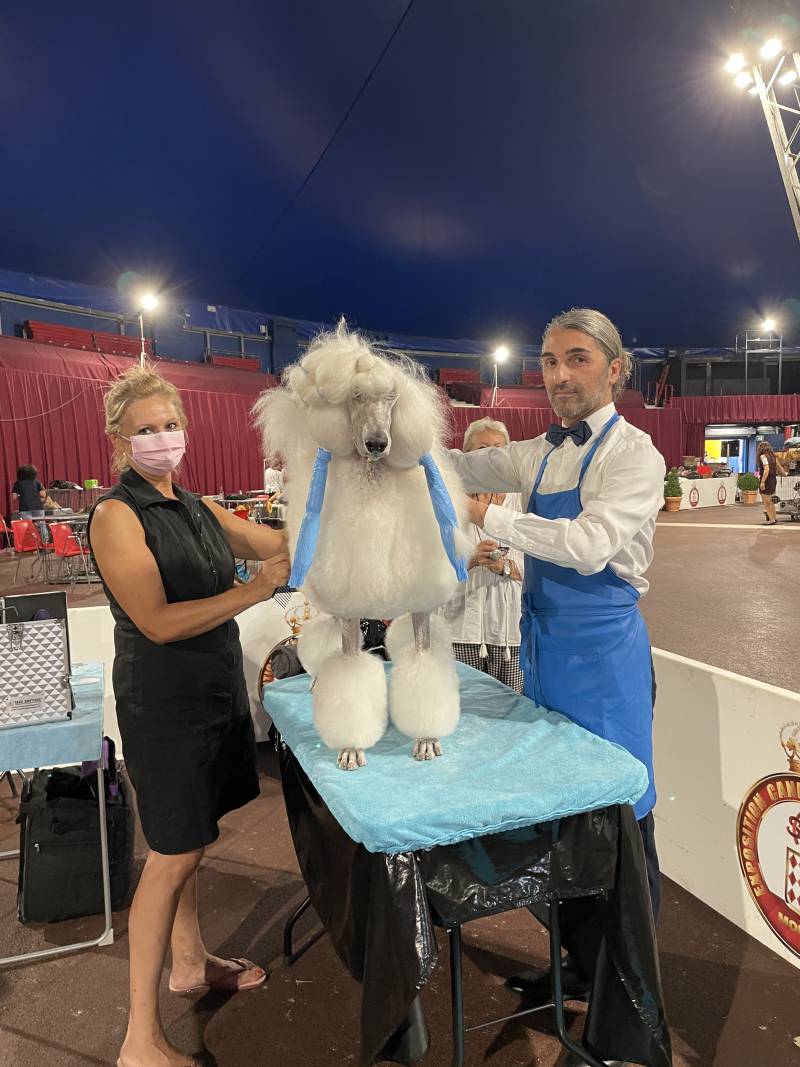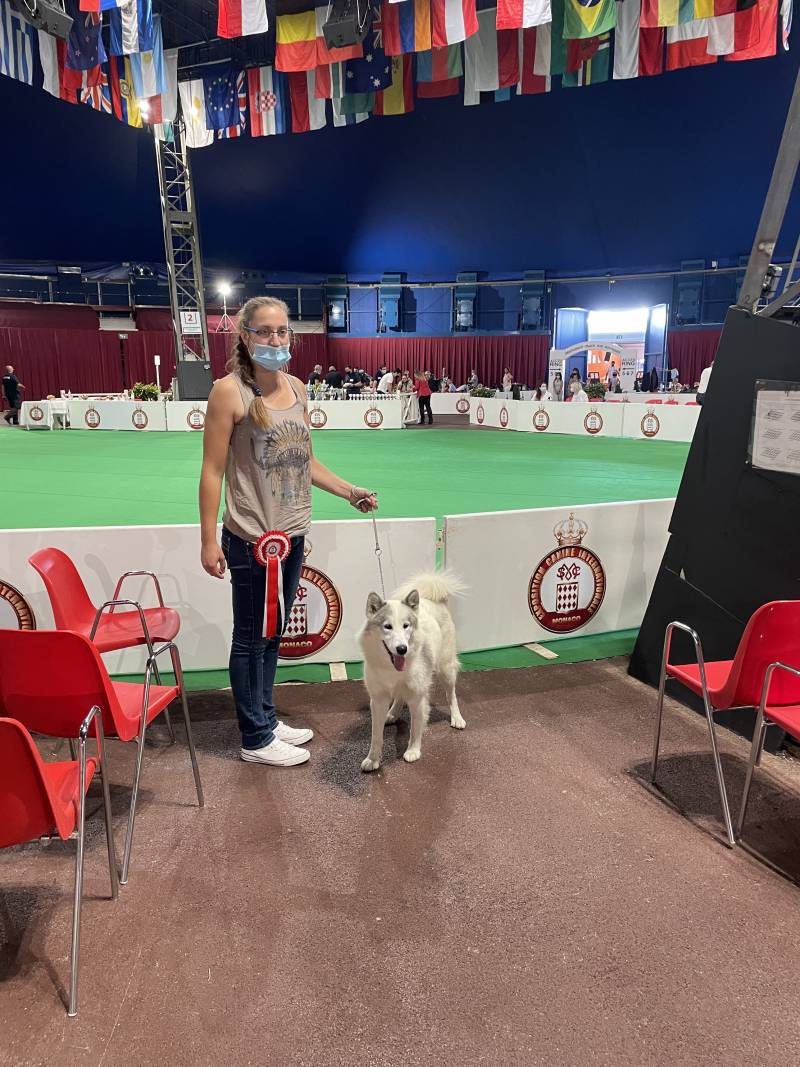 "I am so thrilled to be at the Monaco Dog Show for the first time, visiting the Principality since I was a child. My private and professional life is entirely dedicated to dogs, which is why I take care of them, including my beloved Brussels Griffon, Chewbeccawho had already been awarded as the best junior and breed", concluded Elisa De Angelicanine grooming expert Ventimiglia (Italian border).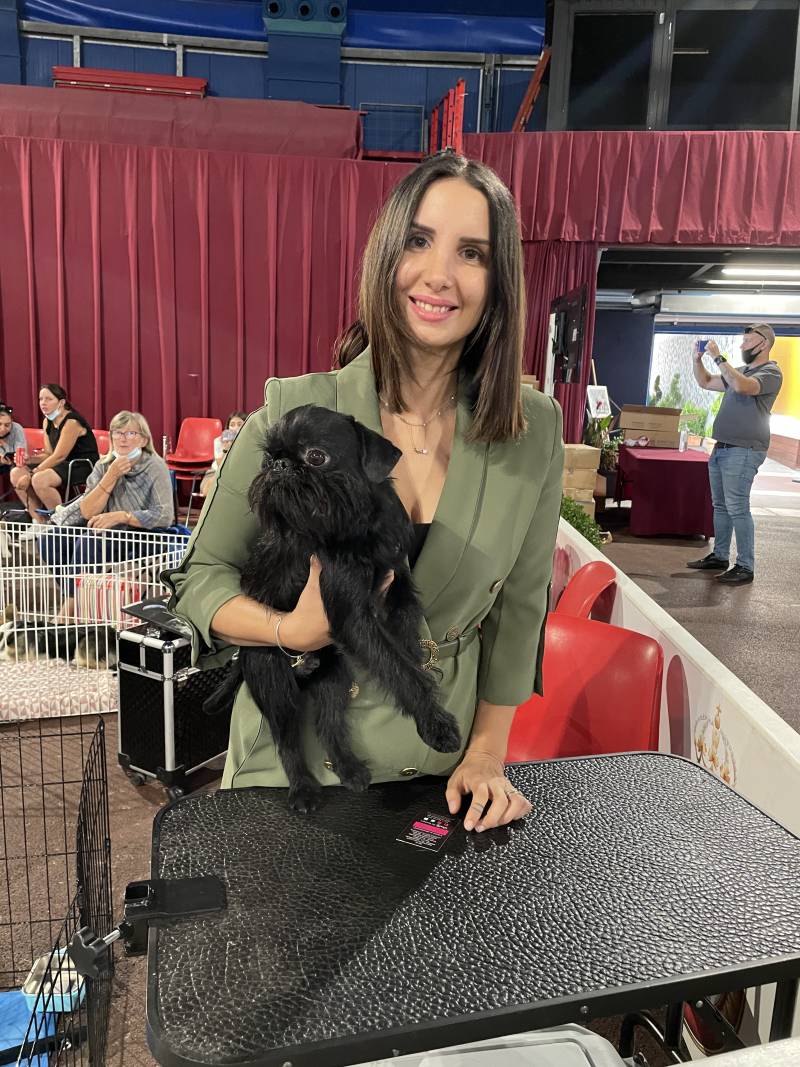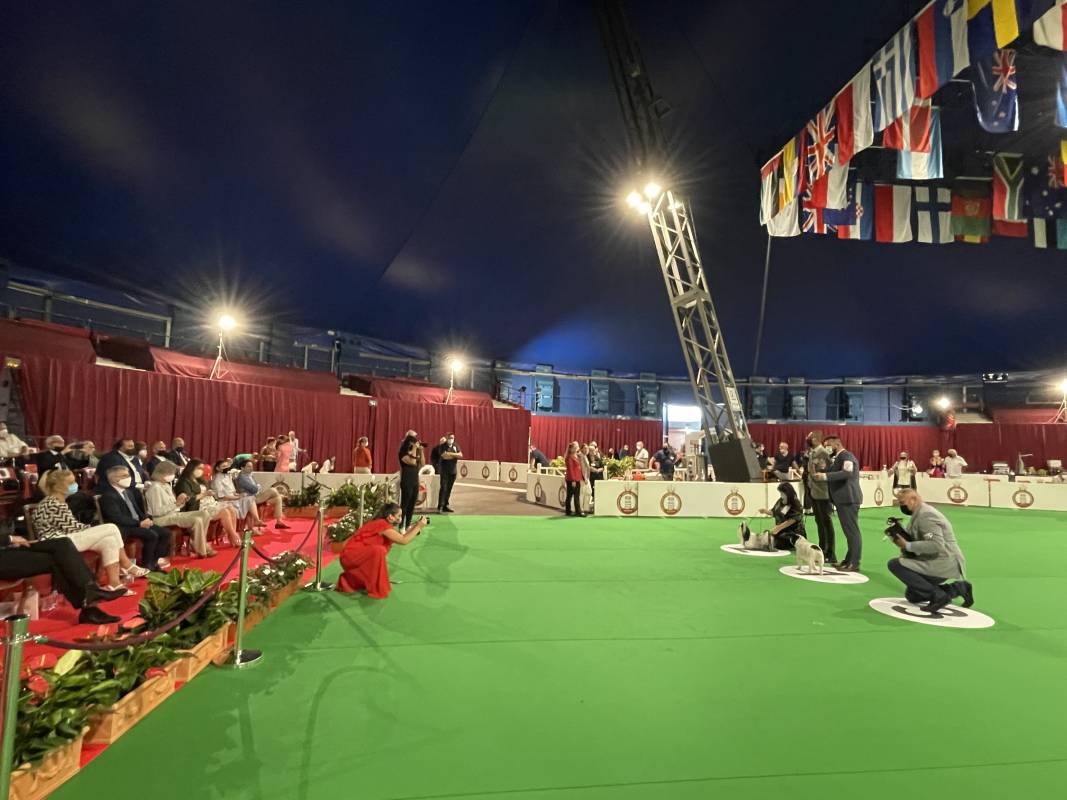 Sunday afternoon, the final Best in Show Dog Parade among the top ten favorite breeds of the 2021 edition really honor dogs of varying sizes and morphologies. the Bobtail race took the third position, Alaskan Malamute breed was ranked second while the german teak was decreed with ovation as the best breed for 2021. The prizes were awarded in the presence of HRH the Princess of Hanover and Melanie Antoinette de Massy. A beautiful end that gives hope for a new big edition in 2022.